White Roses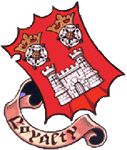 Joined: 07 Feb 2008
Posts: 42

Posted: Wed Jul 15, 2009 1:06 pm

Post subject: A New Chatterbox

---

Posting new threads on the Chatterbox seems to have broken. Nobody knows why and for complex technical reasons it is not possible to upgrade the Fora.

So the only thing we could do would be to create a new set of forums starting from scratch. However, since the problem only seems to affect the Chatterbox, a less drastic solution was to start a new Chatterbox.

The old Chatterbox is archived here.

If any technical sorceresses know how to solve the problem more elegantly, please let us know!