White Roses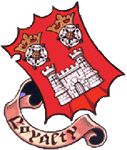 Joined: 07 Feb 2008
Posts: 42

Posted: Mon Jun 15, 2009 11:27 pm

Post subject: Aristasia on YouTube

---

You may be interested to know that the Female Disciplinary Manual Kinema posted on YouTube two weeks ago has already passed the 10,000 views mark.

By contrast, the first part of The Good News of God the Mother posted two years ago has had only around 6,300 views, though that isn't too bad for a religious kinnie.

However part two of the Miss Martindale Documentary is rapidly approaching the quarter of a million mark in the same period of two years. Less than two thousand to go.

Our lowest ranking kinnie? The Haunted Ballroom with only 726 views in one year. But considering that it was just a little casual experiment in Virtualian kinematography it is rather nice that it has been so popular.
Daffodil Finesmith
Splendid Contributor




Joined: 27 May 2008
Posts: 125
Location: Vintesse
Posted: Tue Jun 16, 2009 1:33 am

Post subject:

---

It's nice to be popular...

Or is it? Is popularity necessarily a predictor of quality? Whenever the bongos are swarming to something it just seems to give me pause. This is not to say bongos

always

get it wrong, they don't. It's a bit random.

I'm not sure what I mean? Perhaps, only, if we enjoy it, then that's enough. And so phooey on the numbers, I say.

Who knows, maybe it's personal experience? I was never "popular" but have never doubted my own quality.

Rayati,
The Utterly Contrarian and sometimes far too Blunt Miss Daffodil
PS- I happen to love The Haunted Ballroom and have watched it five or more times at least.