White Roses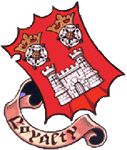 Joined: 07 Feb 2008
Posts: 42

Posted: Mon Jun 08, 2009 11:30 am

Post subject: Sappho Comes to Town

---

The lost poems of Sappho are finally available.

After two and a half millennia, the destroyed poetry of Telluria's greatest poet (don't take our word for it - Plato said so!) has been reconstructed.

Well not that recently. Bliss Carman did it back in 1907, but Sappho: One Hundred Lyrics has been long out of print. Its romantic style fell out of fashion after the First All-Telluria War.

Now the Feminine Publishing Co. is republishing this charming book together with a newly discovered full Sappho poem (found in 2005) rendered in romantic style by our own Sushuri Madonna.