White Roses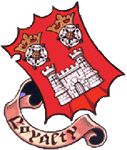 Joined: 07 Feb 2008
Posts: 42

Posted: Thu May 28, 2009 9:42 pm

Post subject: A Goddess Conversation

---

A series of rather curious enquiries to the Chapel led to an interesting correspondence between a "goddess" person and a Filyana.

Some people associate Aristasians with feminist neo-pagan types. If you want to know how very different we really are, take a look at:

A Goddess Conversation
Sarah Lia Iridia



Joined: 11 Feb 2008
Posts: 46
Location: Newcastle
Posted: Fri May 29, 2009 5:50 pm

Post subject:

---

I could not help but laugh hysterically at these screeds. They are so *predictable* from the days of "second-wave" feminism mixed up with some "third-wave" junks.

All this "colonizing" rhetoric is very telling where this troubled individual comes from. If she thinks (or is this supposed to be "ze" or "sie" or "xhe"?) what she is peddling is "progressive" it is rather unfortunate. I'm sorry to break this to her (or is this supposed to be "zir" or "em" or "xhcozxyzxyzxyq"? alright, the last one I made up!) it is so "last century"! I think people from the next several centuries would remember the 20th century as a dark age...