Mengxia Yu
Contributy supermaiden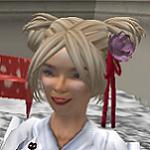 Joined: 07 Feb 2008
Posts: 435
Location: Arkadya
Posted: Sun Feb 22, 2009 6:48 pm

Post subject: Aristasia 101 exit projects.

---

Novices, your 101 projects will constitute your exit requirements for the class. Here are your guidelines:

- A minimum of two pages double-spaced if you are using a word processor.
- Project must express careful thinking and link to what you have learned in the 101 class.

Projects are due Moura 28, the last day of the year.

Please feel free to post any questions you have about the assignment here.

Each of you will be meeting with Raya Chancandre Aquitaine about your projects. If you are having difficulty with your project, please do not hesitate to contact honoured Raya or anyone on the SCR Committee for help.
_________________
Sai Saraswati Public Library: Your on-the-ground library in Telluria.