MissJulianna
Splendid Contributor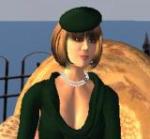 Joined: 31 Jul 2008
Posts: 162
Location: Quirinelle and Culveria
Posted: Wed Jan 14, 2009 12:28 am

Post subject: Can we revive Avendale?

---

Rayati, darlings:

I have read the Avendale posts with great relish and only wish I had been on the fora while they were going on. . . Is there anyone with a desire to revive this? Perhaps we can do a Sai Thame edition?

Regards,
JJ
MissJulianna
Splendid Contributor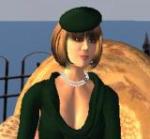 Joined: 31 Jul 2008
Posts: 162
Location: Quirinelle and Culveria
Posted: Thu Jan 15, 2009 1:50 am

Post subject:

---

Jullianna Juliesse stepped off the train. The platform was crowded and bustling, but she felt an odd sense of discomfort in the strange city, at a strange station.

Struggling with a garment bag, train case, and her handbag, she looked for the porter, as the remainder of her luggage was loaded off the steam engine.

"I do hope my Mother knows what's best for me," she wondered. "I was so happy as a teacher's apprentice at the local day school. Why Avendale?

Jullianna pulled her trench a bit closer around her thin frame, a gesture of self-protection. Brushing her blonde hair behind her ear, she looked about for Miss Poppy.

"I shall meet you at the rail station at 2 pm," Miss Poppy's letter said. "I will be there to take you to Avendale."