Mengxia Yu
Contributy supermaiden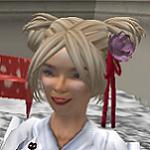 Joined: 07 Feb 2008
Posts: 435
Location: Arkadya
Posted: Wed Feb 20, 2008 7:13 am

Post subject: Hiragana to Katakana to Kanji

---

I cannot sleep tonight, so I have tried my hand at making a nice hiragana chart for anyone who does not have one. Please let me know if I have left something off! Perhaps we can begin adding kanji soon as well.

Hiragana Chart:


Katakana Chart:

Sushuri Madonna
Administratrix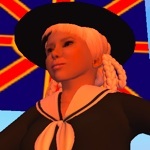 Joined: 07 Feb 2008
Posts: 335
Location: In a strange and scary place on a long journey homeward.
Posted: Sun Feb 24, 2008 4:30 am

Post subject:

---

I have engaged during Moura to undertake daily writing practice in Japanese. Not that I mean do stop at the end of Moura, but as honoured Raya said in answer to

my question

(>swank< >preen<):



Quote:
In Telluria they make new year's resolutions. In a way, we begin disciplines before the new year that we might mean to carry on. So instead of starting full of promise and falling off, we start at a higher and more demanding level than we mean to carry on. And if we are disciplined in Moura, we may have formed habits we may keep to a less penitential degree in the new year.

Moura Practices



Anyway, if anyone else wants to do something similar, I thought I would share a very useful resource I have found.

These hiragana worksheets are terribly good for practising. You can just print them out and work on as many as you wish.

And if you click the Hiragana Stroke Order link, you can see an animation of each character being formed so that you can see exactly how, and in what order, to form it. It is the next best thing to having a sensei showing you how.

You can also click to hear the pronunciation of each character.

I do hope you will find this as helpful as I have.