Miss Wardelle
Splendid Contributor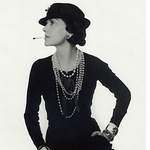 Joined: 10 Feb 2008
Posts: 173

Posted: Thu Jun 12, 2008 8:04 am

Post subject: Too Busy to Write Full Pages?

---

I know many of you are rushing about doing various jobs of work and other things this summer so writing long pages that require lots of work will be difficult for you.

If that is the case, how about writing a little bloglet in a spare 10 minutes?

What is a bloglet?

It is a tiny little article that can be posted in the site blog.

If you go over here: http://www.1920s-to-1950s-fashion.com/1950s-fashion-blog.html
you will see the 20/50 Fashion Blog.

Most of those entires are generated automatically by the site system, but there is one about airport security too.

So if you have some little 1920s to 1950s-related story or product or comment you want to share with the world, just pop them all over to me at miss_wardelle [AT] yahoo [DOT] com and I shall post your piece as a bloglet.

Really good bloglets (like the airport security one) will later be transformed into full pages. But if you just want to share a picture and comment on a girl's tiny waist or beautiful make up, that will be fine.

There is no minimum size for a bloglet.