Miss Wardelle
Splendid Contributor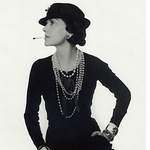 Joined: 10 Feb 2008
Posts: 173

Posted: Wed May 28, 2008 2:47 pm

Post subject: Miss Madeira

---

When Miss Madeira arrived, she introduced herself thus:



Quote:
Hello there, I'm Miss Madeira. I hail from New York city, where I live with my darling blonde Lillie. It's a pleasure to meet all of you, and I hope to get to know everyone better in time.



Miss Madeira, I believe is another of us who has been forced into a semi-disguised state by Virtualia's naming schemes.

if you happen across a tall, elegant lady in Virchers using the name of a certain Miss Sorbet, you will have found Miss Madeira.

Goodness. Madeira and sorbet! What a delicious girl she must be.