Miss Wardelle
Splendid Contributor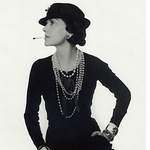 Joined: 10 Feb 2008
Posts: 173

Posted: Wed May 28, 2008 2:37 pm

Post subject: Miss Isabel Wolfenhaut

---

When Miss Wolfenhaut arrived, she introduced herself thus:





Quote:
Greetings Honoured Misses,

I am Isabel, or Miss Wolfenhaut to be correct.

If you come across me in Elektraspace, please say a friendly hello to this newly arrived Arcadian.

I will probably be lost, confused or about to commit some gross breach of etiquette.
If it is in your power to stop me, especially in the case of etiquette, I will be forever in you debt.

Rayati from one looking forward to meeting you all.

Isabel
a brunette with blonde highlights.



I am thrilled to know that Miss Wolfenhaut is located within driving distance of my own little hestia. Isn't it astnishing how very tiny the Tellurian world really is?

Miss Wolfenhaut hails, I understand from what she modeatly describes as, "minor Arcadian aristocracy". So you other Arcadian ladies must really take her out shopping for finery to match her station. Just remember that her family, like many Arcadian families, is suffering dreadfully at the hands of the economics of a corrupt and bureaucratic government. So please try to minimize her poor Mama's bills, won't you?

Rayati.