Miss Wardelle
Splendid Contributor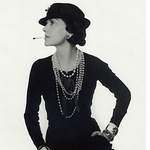 Joined: 10 Feb 2008
Posts: 173

Posted: Wed May 28, 2008 2:20 pm

Post subject: Miss Amalthea Laine

---

When Miss Laine arrived, she introduced herself thus:



Quote:
Rayati, Honoured Misses.

I am a new pette. I have popped into the White Rose Room a few times and have lingered over Aristasian texts in Elektraspace for quite some time. I am not capable of attending classes in Virtualia at this time, but I would still like to become a student of Aristasian virtues.

I hope that I can still be welcome amongst you.



I know Miss Laine has not been about as much as we should all wish to see her. But I believe she has a very busy life.

Miss Laine, when you read this, darling, do try to visit us. We miss you terribly.