White Roses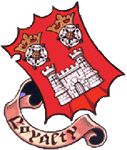 Joined: 07 Feb 2008
Posts: 42

Posted: Mon Feb 11, 2008 3:58 pm

Post subject: Obedience and the Golden Chain

---

A report of the substance of a meeting between honoured Raya Chancandre, honoured Cdr Caerelinde and honoured Sushuri Madonna-chei presented for the kind consideration of the White Rose Family and all Aristasians in Elektraspace.



Questions of discipline, authority and obedience have become relevant to Aristasia in Elektraspace in a way that they have never been before.

Formerly Elektrastasia was seen as a mere adjunct to on-the-ground Aristasian settlements and a girl was not regarded as part of the Golden Chain unless she was physically close to a district or part of an Aristasian household remotely governed by a District.

This has changed because of:

1. The Aristasian diaspora from the former England. This has led to the closure of on-the-ground Embassies and a much smaller stress on Districts. Even older households that are not part of the developing "Elektrastasia" are often electronically linked for much of the time.

2. The technical means for creating Virtual Community have become and continue to become far more sophisticated and efficient than in earlier periods of Aristasian deployment.

3. The Bridgehead appears to entail a much wider outreach. A rapidly increasing proportion of the new community do not speak English as their first Tellurian language. We believe that Our Lady, and through Her the Bridgehead, is creating a much more broadly based community with a strong Elektraspatial "front door". But Aristasia-in-Elektraspace is no longer seen as just a doorway to The Aristasian outpost in Telluria. It is becoming a vital

part

of the outpost.
____

This being the case the question arises as to how the people of this new "virtual colony" shall be part of the Aristasian social fabric.

Aristasia is a "vertical society" with a culture of obedience, founded on the Golden Chain that passes from Dea through the Empress and from the Empress and through each of her servants-in-command to the humblest child of the Motherland.

Therefore, we consider the structure of Authority as it exists and is developing in the "virtual colony".



1. The White Rose Family



Currently the only Aristasians sworn to obedience are the members of the White Rose family. The Family at present has six full members and no probationary members. It meets frequently in the White Rose Room and these meetings are informal and open, being typically attended by a mixture of Family members and non-Family members.

Family members are bound in obedience to the Elder Sister of the Family. Such bonds, at this stage, are technically restricted to a maiden's Aristasian persona under the Law of Manifestation. In practice, and in accordance with the principle of God Will, The Elder Sister's orders may affect not only her charges' actions in Elektraspace but their everyday life. Disciplinary impositions may be assigned by the Elder Sister and by any maiden empowered by her to assign them, and their completion is obligatory.

Naturally such instructions are given responsibly and with due consultation on relevant individual circumstances.

It is possible for a member to appeal against any instruction, in the first instance to honoured Raya Chancandre. However it should be understood that 1) Unless an instruction or imposition is extremely unreasonable or athame (in which case disciplinary proceedings would probably apply to the maiden issuing it) such an appeal is very unlikely to be upheld. 2) The Family is based on love and trust, and if the relation of a member to the Family authority has become so difficult, her membership should probably be reviewed.



2. The Lay College



The Lay College to be founded in Little Aristasia, Virtualia should provide a structure through which more girls will attain "membership". A Lay College is not a primarily academic institution (which is why it is termed "Lay"). It is a structured community within which learning may take place.

Members of the College (called "scholars") will swear obedience under the Law of Manifestation (that is pertaining to their Aristasian personae) to the College and its Authorities. They will obey the rules of the College and the instructions of its mistresses. Thus membership of the College will automatically put a persona within the Law of Thame;.

Any disciplinary task or procedure imposed by any duly authorised College authority will be obligatory and a condition of continued membership. This will form the basis of the disciplinary structure. Any academic or other assignments will likewise be obligatory and a condition of continued membership.

The regulation exercised by the College over scholars in general is expected to be fairly minimal, since this will be the main community and haven for those who wish to "belong" on any level.



Recommendations:



a. That membership of the College be open to those who cannot gain access to Virtualia.

b. That certain minimum attendance requirements should apply, failing which a membership will lapse. These should not be stringent but should be sufficient to keep the College an active, participatory community.

c. (More tentative) that the College be eventually responsible for administering the "Aristasia 101" course proposed by honoured Miss Wardelle. This course leading to an entrance examination for the College.

Thus the progress of a new girl, when the system is fully operative, will be that she begins as an external student, taking the 101 course, upon completion of which she may sit for the examination, which, if she passes (and is otherwise approved by the College) will allow her to take her place as a junior scholar.



3. Study Groups and Sororities



Since the demands of the College will be minimal, most of the activities requiring a deeper level of commitment will be devolved to Constituent Bodies as is the practice with most Lay Colleges in the Motherland.

The two main forms of these are Classes, or Study Groups, made up of girls wishing to pursue a particular course of study and Sororities which may be formed for a variety of purposes.

Such groups are voluntary unless a scholar is instructed to join one (for example, a mistress may instruct a scholar to join a Class in a subject she feels she should learn or a Sorority whose discipline she believes will benefit her). Having joined them a scholar will be subject to all applicable assignments, rules and disciplines of the given group, and in obedience to its hierarchy.



4. Instructresses



Ultimately this may be largely subsumed under the above section.

All maidens undergoing instruction of any kind (in Aristasian

mores

, a language, a technical process or anything else) will behave with respect toward the instructress and obey her in all matters relating to the instruction, including whatever ancillary procedures ("classroom" etiquette, rules for presentation of work etc.) she may lay down.

In Aristasian practice this applies however informal the instruction may be. An instructress is usually addressed as "ma'am", or given the suffix "-chara". This may happen even briefly during a conversation, signifying the existence of a teacher-pupil relationship which might only last a few minutes. While this last is not obligatory, the general practice of accepting any and all instruction according to Aristasian procedure is.

Even where one in the "pupil" role is normally superior to the instructress, she will respect and obey her

simply as a pupil

while she is under instruction and in all matters pertaining to it.

This is paramount Aristasian etiquette and is related to the primacy of Archetypal Function over individual personality.

Even non-members who are accepting instruction from Aristasians are expected to follow this etiquette, to be obedient and to complete any and all assignments, whether part of the instruction or disciplinary.



5. Courtesy Obedience



Even where strict obedience does not apply, it is given in courtesy under certain circumstances. Two mentioned were:

a. Guests should give respect and an ordinary level of group-obedience to those in authority and accept any corrections to their manner, vocabulary etc. that are deemed necessary, even though they would not expect to be given direct personal orders.

b. Child-personae will obey adults as a normal Aristasian child would. Naturally, obedience to those in direct authority over them takes precedence, but simple instructions from adults should be obeyed respectfully.



6. Signifying Obedience



Honoured Cdr Caerelinde suggested the adoption of replying to a direct order with the military form "chalwe". Honoured Raya suggested that "Yes, ma'am" could be used with the same force.

However whatever is agreed, the purpose of the formula is to signify understanding, acceptance and compliance.

This is important to avoid all possible ambiguity. Once an order has been accepted with the correct formula, it is "sealed" and becomes binding. The maiden issuing the order may be confident it will be carried out; the maiden accepting it knows that she is under obligation to carry it out.

It has moved out of the realm of suggestion, proposal or discussion into that of Firm and Binding Obligation.

However it is signified, this procedure must be fully understood and adhered to by all within the Golden Chain.