Miss Wardelle
Splendid Contributor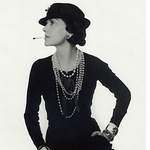 Joined: 10 Feb 2008
Posts: 173

Posted: Wed May 28, 2008 3:00 pm

Post subject: Please start a new thread when you arrive, darlings

---

I have been getting a tiny touch concerned that having one long welcome thread would eventually become difficult to manage.

I think we have finally reached the point of unmanageability!

My solution, although it is a poor one, is to open a new thread for each girl who has arrived over the past few months and copy her opening post to it. I know we lose all your lovely responses, but I have left the original thread in place so you can always pop back down to it if you feel desolate.

If you are a new girl just arriving, please open a new thread for your introduction note. If you make the subject simply your full name, we shall all be able to find you easily and welcome you properly. Thank you darlings.

Girls who now have their own newly created threads, please post a little something there. We want to have your beautiful pictures in place for purposes of identification!

I hope this makes it easier to find all our new bunnies. if it does not, I can always delete everything again later.

Rayati Raihiranya.

And welcome to Aristasia.