Miss Wardelle
Splendid Contributor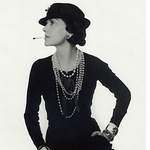 Joined: 10 Feb 2008
Posts: 173

Posted: Wed May 28, 2008 2:28 pm

Post subject: Miss Mirauria Abwenn

---

When Miss Abwenn arrived, she introduced herself thus:



Quote:
Rayati!

I'm new, but I believe y'all have heard a bit about me. I am "Miss Roomie" who Miss Yu has mentioned a time or two.

I look forward to meeting each of you. Wink

I am a newly certified high school math teacher. I'm both very excited and very nervous about that. Any well-wishes or prayers would be greatly appreciated.

I enjoy math, reading, writing (both poetry and prose), and playing cards.



Miss Abwenn used to share a dormitory room with our own dear Miss Yu. But now that she is here, she is sharing a room with dozens of us! So keep the old place tidy ladies and give poor Miss Abwenn a chance to settle in with us properly.

You are always very welcome with us Miss Abenn.