Miss Wardelle
Splendid Contributor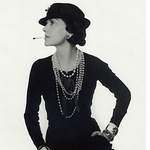 Joined: 10 Feb 2008
Posts: 173

Posted: Wed May 28, 2008 2:13 pm

Post subject: Miss Tamsin Kessel

---

When Miss Kessel arrived, she introduced herself thus:



Quote:
Rayati, Honored Misses

I am Tamsin Kessel, I am terribly, horribly new and just learning everything there is to learn about the Motherland. I am afraid I 'just jumped in'..which I am told is a very brunette trait. I am researching now, I hope to learn all I can, and hopefully I will improve in time.

T. Kessel



Now Miss Kessel has settled in very nicely and is beginning not only to ask questions but to answer them too.

Now that is progress!

And from being worried about Virtualia at the beginning Miss Kessel is now beginning to think about making herself a new wardrobe of clothes.

Look out for the Tamsin Kessel Line - coming to your Virtualaian shops SOON! That may be a bit premature. But if you progress in design and creation as quickly as you have in other areas, Miss Kessel, it will but a blink of an eye before you have mastered that too.

Rayati.