Miss Wardelle
Splendid Contributor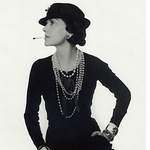 Joined: 10 Feb 2008
Posts: 173

Posted: Sat May 17, 2008 1:22 pm

Post subject: Practical and administrative questions

---

For all things relating to any practical or administrative questions, please post here.

Thank you
Miss Wardelle
Splendid Contributor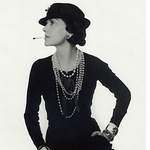 Joined: 10 Feb 2008
Posts: 173

Posted: Mon May 19, 2008 7:09 am

Post subject: Writing Guidelines

---

I am delighted to say that many of you have already begun to think about writing - I mean actual writing of real, genuine pages for the new site.

Well Done Everyone!

However, this sudden rush of inspiration has caught me a tiny bit unawares. I have not yet made available any information about how your pages ought to be arranged. So, for those go-ahead souls who have been tapping away on hot keyboards - and for those who will begin any day now - here are the basic guidelines you will have to follow, please.



Site Organization



We are constructing a 3-Tier Site. There are good reasons for this - the two main ones being that Search Engine Spiders don't search any further than three levels deep and that most visitors don't like to click too many times to find what they want.

This means that we shall have a Homepage (or front page) that describes the main purpose of the site as a whole, gives a basic introduction to us as a group of writers and makes people feel at home (I hope).

There will be a vertical navigation bar on this page with lots of pretty buttons to press. Each of those buttons will lead to a Tier 2 page. So, for example, there might be a Button labelled,

"1950s Hairstyles"

. If someone clicks on it and goes to that page they will find some general information about hairstyles throughout the 1950s, a number of pictures perhaps and general information of that nature.

They will also find links to Tier 3 pages. Tier 3 pages are the "nitty gritty" pages. These might include pages like

"How to create a beehive hairstyle"; "Pony Tails or Pigtails: A Teenage Dilemma"; "Vogue hair in 1953"; "Home made shampoo recipes from the 1950s"

and so on.

Most of us will spend most of our time writing Tier 3 pages because there are just SO many of them!



Page length



Most people who use Elektraspace do so to find very specific information on a very specific topic. That means that most of them will not be willing to read for an hour to find what they want. It is silly and impatient of them, but there you have it.

As a result, we want to give people what they want as succinctly as possible. They need enough detailed information as they need in as few words as we can use. So, pages ought to be on average,

700 to 1,000

words long. 500 is enough for a page if that is all there is to say. 1,500 is an absolute maximum if you really have lots to say.



Keywords



Each page we include in the site will be a KFCP: Keyword Focused Content Page. That is to say, one word or phrase will be used to keep the page strictly on topic.

I have done a lot of research and I can tell you that some words are better than others from a visitor-generating point of view. Just as an example, I can tell you that if we write about "1950s fashion" we have huge visitor potential and relatively little competition from other pages aready in Elektraspace. If, however, we write about "Fashion in the 1950s" we will have almost no visitor potential and vast competition.

To human beings, these two phrases are the same thing; to electronic search engine spiders, they are vastly different.

What this means for you when you come to write a page is that you need to ask me for a 'keyword' relating to your topic. I have literally thousands of them ready for use and will find you exactly what you need.

Once you have your keyword, please include it in your writing:

- Once in the first sentence;
- Once in the final sentence;
- once every 300 words or so throughout your page.

I will make any necessary adjustments once the page is constructed. But if you can do this much, I shall be very happy!



Images



Only three things to tell you here.

1. The maximum image size is

480 pixels wide

. The height does not matter.

2.

Please optimize any images for use in Elektraspace

. If you have a compression setting in your photo editing program, reduce the quality to 66%. Images load better if they have been reduced to Elektraspace-compatible sizes and if our pages take too long to load, our visitors will get bored with us!

3. Save all images as j-pegs and label them according to the keyword for the page. So if your keyword is, "yellow polka dot bikini", please label your images, "yellow-polka-dot-bikini-01.jpg" then "yellow-polka-dot-bikini-02.jpg". Just like that:

no capitals, hyphens and a number saved as a j-peg.



We are able to incorporate many file formats like audio and video files, video clips from you tube and other sources, pdf files and others. So if you have a special request, please let me know.

If you have any other practical questions, please feel free to ask.

Happy writing, ladies.