Sushuri Madonna
Administratrix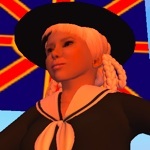 Joined: 07 Feb 2008
Posts: 335
Location: In a strange and scary place on a long journey homeward.
Posted: Sat May 17, 2008 10:45 am

Post subject: For New Users - Please Read

---

Welcome to the Aristasia Forums. All the Forums are open for you to read and browse (except for Instructresses which is for Aristasian Instructresses only).

Please feel at home and enjoy Aristasia while learning about us.

If you want to post you must register. You will be asked a small Aristasian question designed to keep out unwanted elements. If you are unsure about the answer, drop me a note at "miss.sushuri at gmail dot com".

To find out more about Aristasia:

You will find a good deal of introductory material at the Aristasia Friends site, pending the development of Aristasia Central as our main information hub.

You will undoubtedly wish to browse the Aristasian Glossary which will help familiarize you with our language, and thereby with our culture.

You may want to use the Encyclopaedia Aristasiana, where you can find out most things about Aristasia.

You will find lots of fascinating material at the Aristasia Treasure Trove.

You will find Aristasian and Aristasian-related books in print, plus free short stories and other things of interest to Aristasians (though not exclusively Aristasian) at The Feminine Publishing Co.


To meet us live it is a good idea to start a Second Life account. Please write to me miss [dot] sushuri [at] gmail [dot] com for help and information. That is what I am

here

for, so please don't be shy.

See you soon. Very soon. I am looking forward to it!

Oh - one final note - if you find the Fora or other pages unavailable, this is usually a very short term glitch and will be rectified in a few minutes. Do try again shortly. If you have more long-term problems, please let us know.