Sushuri Madonna
Administratrix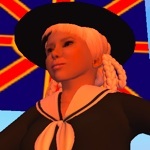 Joined: 07 Feb 2008
Posts: 335
Location: In a strange and scary place on a long journey homeward.
Posted: Sun May 17, 2009 1:23 pm

Post subject: A Proud Day

---

Yesterday was Sai Rayanna Day. It was also the day when Sai ThamŽ College inaugurated its first new Full Scholars since Foundation Day, when the formerly existing scholars were formally invested (try saying

that

fast).

Here are our three new Full Scholars, from left to right, Miss Julianna Juliesse, Miss Tascha Klees and Miss Niami Aeon, with Honored Raya Chancandre, who carried out the Service and the inauguration between Miss Juliesse and Miss Klees.


We take great pleasure in welcoming the new girls as full members of Sai ThamŽ College.

Another step forward for our extended hestia!
MissJulianna
Splendid Contributor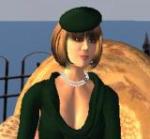 Joined: 31 Jul 2008
Posts: 162
Location: Quirinelle and Culveria
Posted: Mon May 18, 2009 11:29 am

Post subject:

---

It truly was a wonderful day! I am honored and thrilled to have taken this next step in my path in Aristasia.

Perhaps Honored Raya can post our papers to the fora so that all can see the work being done to date.
_________________
The bonds of true sisterhood will endure.