White Roses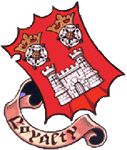 Joined: 07 Feb 2008
Posts: 42

Posted: Wed Apr 22, 2009 7:14 pm

Post subject: The All-Girl Literature Club

---

We thought you might be pleased to learn about the All-Girl Literature Club.

This is a very easy club as far as membership goes - the cost is two mouse-clicks and the sign-up time is about ten seconds (you just write your leckie address and your name if you want to).

There are various benefits to joining the Club, but the one that may interest you most is that you get a free chapter of Enter Amelia Bingham - the brunette every blonde is falling in love with - and a special members' discount price if you want to buy the book.