Sushuri Madonna
Administratrix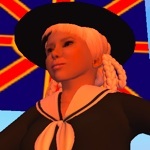 Joined: 07 Feb 2008
Posts: 335
Location: In a strange and scary place on a long journey homeward.
Posted: Sun Mar 02, 2008 2:06 pm

Post subject: The First College Building

---

The question of the Ideal College Building and the perfect layout for the Valley of Little Aristasia continues to mull. But a new idea has formed - and since it formed in the vicinity of honoured Elder Sister, Form became married to Matter and entered into manifestation.

The idea was that since it would be nice for a College to be founded in the Year of Sai Mati (the most Collegiate of Janyati, surely), and since 3327 has only just over two weeks to run, perhaps w should have a building now (the Old House) where College activities might begin, and we could continue to formulate Final Plans at our leisure.

Sooo......

(drum roll)



The Building stands at the head of the Valley, "enclosing" the area behind it into an extensive "garden".It has balconies back and front, three floors and an attic and a little are on the roof. It even has an indoor waterfall upstairs.

Now all the College needs is a name. Sai Thame College and Sai Mati College have been suggested, as well as various other names.

What do you think?

See the full gallery here
Mengxia Yu
Contributy supermaiden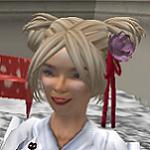 Joined: 07 Feb 2008
Posts: 435
Location: Arkadya
Posted: Sun Mar 02, 2008 7:56 pm

Post subject:

---

I think the new building is just WONDERFUL!! I cannot wait to see it in person!

As for names, I think that Sai Mati College is perfect! (Isn't it Sai Mati who is associated with intelligence and knowledge?)

What are the names that have been suggested besides Sai Mati and Sai Thame? I was briefly considering suggesting Rosa Mundi, since that group has been working to get us the lovely College in the first place--but I think that Sai Mati is more appropriate.